Personal Training has lately become very popular in Greece as well. In the last few years most people mainly due to the lack of free time but also their desire to train where, when and with whom they wish have turned to personal training. So, it is up
to the Personal Trainer to create and formulate a program based on the bodily needs but also the goals of each trainee. Where team training is required, the Personal Trainer must ensure that the team is not only small but that its members have uniform goals as well
as characteristics. A Personal Trainer must first and foremost be organized, he must cooperate with a doctor, a physiotherapist and a dietitian but must be capable of giving first aid should it be required.

Before any training Program begins each trainee must be evaluated with tests and measurements such to create the proper training schedule which should aim it:
improving the physical condition of the trainee

reducing the trainees' body weight and fat percentage

increasing the trainees' body weight and his/her muscle mass

improving the trainee's posture

specialized training for people with breathing difficulties

specialized prenatal training

specialized postnatal training

improving the performance of Athletes

training women during the menopause or with signs of osteoporosis

senior training and training people who need special care and attention

Training people with cervical, thoracic and lumbar spine problems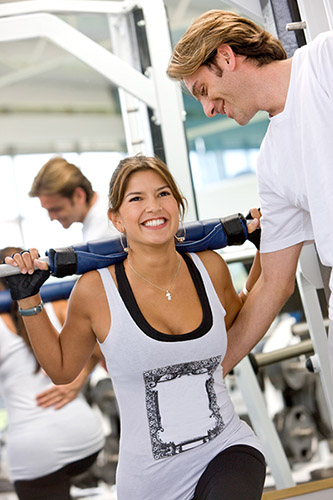 We have provided our services to more than 1000 customers
Our customers' reviews prove our professional work!
Thank you for helping me lose weight after pregnancy!
You helped me achieve my goals even when I was ready to give up.
Your help is really invaluable, without your support I would not have achieved anything!