Based on the science of epigenetics, this silky cream reactivates skin youth in the most effective way thanks to polyphenols – the powerful antiaging molecules from Santorini vine leaves.
It reduces the appearance of wrinkles, while offering a firmer-looking skin and lifted contours thanks to Santorini vine polyphenols.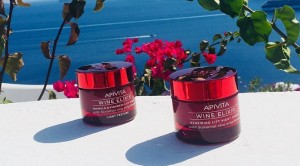 It enhances the density and the elasticity of the skin with mastic
It protects from oxidative stress and external factors thanks to the patented propolis extract
It moisturizes thanks to hyaluronic acid, shea butter, olive oil and grape seed oil
It rejuvenates both skin and mood with neroli, patchouli, clary sage and rose essential oils
Water in this composition has been replaced by an antioxidant infusion of three vine varieties of Santorini (Athiri, Aidani and Assyrtiko) with anti-aging action.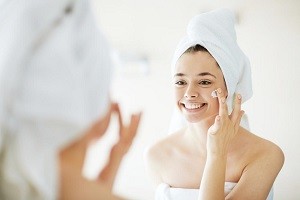 Apply daily to cleansed skin, on the face and neck, with gentle circular movements avoiding the area around the eyes.
Found  Varvara Solomonidou,Wellness Specialist, Personal Trainer, Seminar & Conference Lecturer, Pilates Master Trainer "AthensTrainers® Ultimate Pilates System®", Member of Pilates Method Alliance (PMA),  Member of European Lifestyle Medicine Organization (ELMO), DNAFit®  Certified Trainer, General Manager & Owner of AthensTrainers®