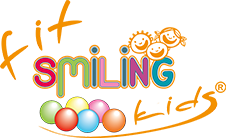 Play is quite important to optimal child's physical and mental development.
  AthensTrainers® with the experienced and cheerful Fit Smiling Kids Team, designs and runs programs for our little friends combining gymnastics with game.
Join us on an exciting, full of surprises journey with multiple destinations!!!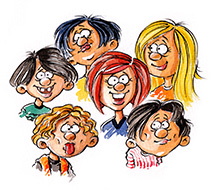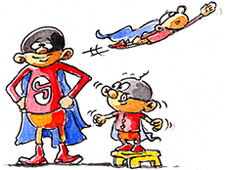 Furthermore, our educational programs "transform" public areas, museums and exhibitions into "magical worlds". Children enjoy learning through experiences. History and culture are spread through movement and sports. With theatrical dramatizations, our "travelers" participate improvise and dance on stage!
Are you celebrating your birthday or a special occasion? Organize your own party! Transform your home or your garden for a new experience!
You can choose among a variety of themes!
Children will have the opportunity to become athletes, chef or artists, revealing their natural talents… or explore space, fight enemies on distant planets, travel to desert islands to find the lost treasure, have an adventure in the forest, become gardeners using their little shovels…
Shall we enliven our favorite story?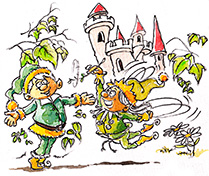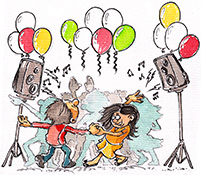 There are so many things that are forgotten in the drawers … we can recycle them transforming them into gifts.
  We want to educate our children…we want to return to movement, to love gymnastics within game!
Fit Smiling Kids Team is ready to start this magical journey!!!

My daughter's birthday is a special occasion for us. This year, you managed to make a perfect celebration, that will be unforgettable! Thank you very much!
This was Johns' first year at school. On his birthday we wanted to organize something unique, so we turned to AthensTrainers. AthensTrainers team set up the whole party.
This is the first time we decided to organize something different for Anna's birthday. Your suggestions were so interesting that it was hard for us to choose, the girls were excited with cooking and the boys with the superheroes!
Organize your own event
Contact us and our staff will make you suitable suggestions!