We definitely need something more than a shower… a bathtub full of hot water maybe? You may think that is out of season…. Summer is a hot season and you like cold water, but….
Think about your daily program…your exhausting daily program, full of stress and other problems…Sometimes there is a pain in your neck, or sometimes you can't  sleep at  nights, or…too many problems indeed…
So, imagine it is night, the bathroom is full of candles, the air smells aroma and the bathtub is full of hot water.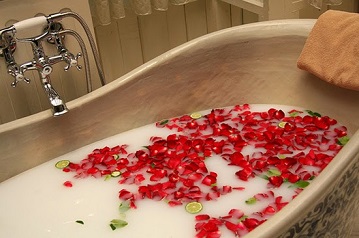 Drop many aromatic oils, salts and soaps….Oh yes, let your favorite music play and…you are in that bathtub….Take a towel and place your head on it…yes, that's better. Hold a crystal wine glass and drink a little… Close your eyes and let your senses feel . Smell the perfect aromas in this room, your body is warm under the water…And dream…dream many beautiful things….you listen favorite melodies in the air…. Eventually, you feel relaxed…be careful…don't fall asleep in the bathtub!!!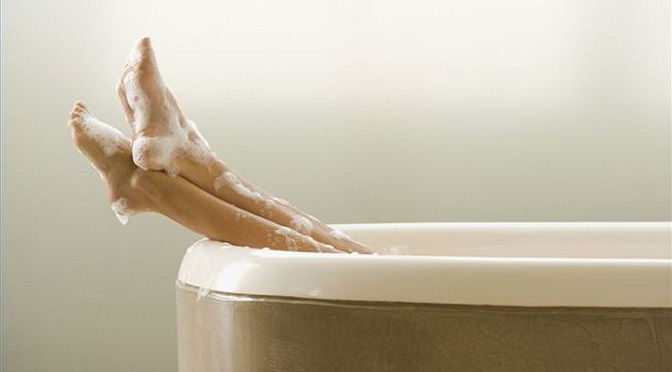 Twenty or thirty minutes in the water are enough! A hot bath is one of the best anxiolytic drugs! Your muscles and your neurotic system will be relaxed. Nerves and insomnia will stop…
If you insist on having cold showers in the summer, think about it one more time… A hot bath is a luxury…. for ourselves!!!!
Kyriaki Solomonidou, AthensTrainers® Associate