Whether you are fasting or on a diet, do not hesitate to prepare these healthy, chocolate bites with an incredible taste!
Ingredients
100 gr. Tahini with Cocoa
30 gr. almonds
30 gr. oat flakes
40 gr. various cereals
25 gr. honey
20 gr. cranberries
150 gr. chocolate couverture
Execution
Add in a bowl the Tahini , almonds  (cut them to thick pieces), oat flakes, various other cereals, honey and cranberries. Mix well.
Form into balls and place them in the fridge.
In a small bowl, place the couverture finely chopped, cover the bowl with plastic wrap and put it in the microwave at 360 watts for 2 minutes at most, until the chocolate melts.
Dip the frozen balls in the chocolate and garnish with a little grated almond.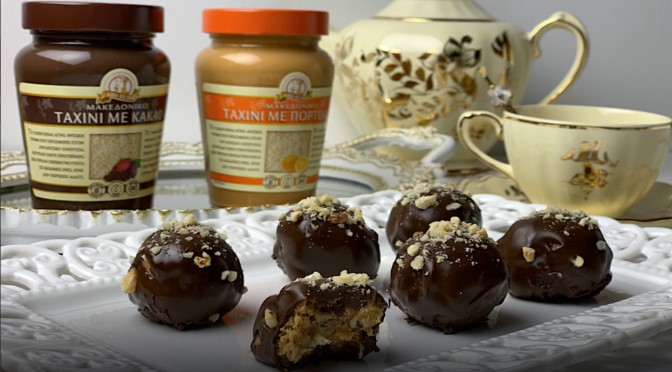 Source: petros-syrigos.com