She arrived 20 years ago at the island of the winds…At that time they called her "Northern Suburban BARBIE". Varvara Solomonidou came to cover the need for "smart" workout programs! "Gymnastics and wellness had to become a necessary good in the island's reality," she says, "not just fitness".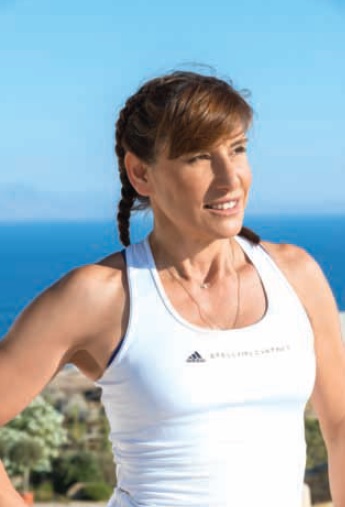 With her reputation travelling from mouth to mouth, she trains only those who really wish to change their lifestyle
with her… Along with her experienced team, she chooses the kind of exercise that is best for you, with respect to your personal preferences (exercise based on body weight, free weight workout, aqua training, boxing, pilates, yoga, aerial yoga, functional training, Suspension Training, Kettlebell…). Because AthensTrainers Team doesn' t train just your body… It is about a total wellbeing, which includes a change of lifestyle, with right nutrition and restoration.
In fact, since last year, the 80% of the training programs proposed to our customers are based on their DNA, for maximum results in minimum time… As for the secret of her success, she is always ahead of her time, with a discreet presence. That way she has succeeded in leaving her mark, as she trains the majority of the island's VIPs…
Another plus is the "survivor games" courses for kids!
ΒY Titi Velopoulou
Photos: Eleanna Kourkoulopoulou
Source: Best in Travel Mykonos 2018