AthensTrainers® Ultimate Pilates System®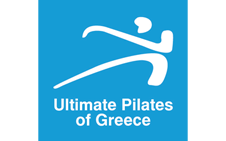 Become certified Instructor in:
Basic Pilates Principles, Pilates Anatomy, Mat programme (3 levels), Fitball Pilates (2 levels), Pilates Magic circle (2 levels), Pilates with elastic bands, Pilates with Toning balls (2 levels), Plates on a Semiball/Bosu, Pilates on a Foamroller, Studio Pilates (Reformer, Reformer with Tower, Cadillac, Wunda chair, Wall exercises, Ladder Barrel), Pilates and Pregnancy, Pilates and Breast Cancer, Pilates 4 Kids, Pilates 4 Men, Pilates and Osteoporosis.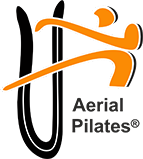 AthensTrainers® presented for first time in Greece Aerial Pilates® system. It is a new approach of the Traditional Method of Pilates, but also a unique practice inspired by the popular Aerial Yoga.
The seminar includes standing exercises, sitting position in the hammock exercises, prone, kneeling and supine position exercises and more.

Pilatesstick® the most amazing fitness gadget for Pilates Training, a portable body sculpting system and …not expensive…ideal for personal or group training at home, at Pilates & Yoga studios, at a Personal Training Studio or a Gym.
The repertoire allows you to do much of the work usually reserved for the Pilates Tower and makes traditional mat exercises even more intense.
Exclusive Training by AthensTrainers®
Peak Pilates® Certification
Powered by Life Technologies
Be certified in SPI® program using PowerBags, Medicine Balls, T-Bow®, Kettlebells, Heavy ropes, Agility Ladders & Body Weight or customize it based on its own training program, equipment and space.

AthensTrainers®provides YOGA ALLIANCE international certifications in:
200 hour Yoga Teacher Training Vinyasa & Hatha Yoga
In this dynamic course you will learn how to create sequencing and adopt the teachings according to the students' needs.
Fit Smiling Kids… Training our young friends

PILATES 4 KIDS


Pilates exercises can be adjusted to be suitable for children, including play and fun.
YOGA FOR KIDS


Yoga for kids is one of the most popular training programs for children since it helps them develop their physical and mental skills. It is an invaluable foundation that promotes wellness, self-confidence and balance.
FIT SMILING KIDS .. PLAY AND LEARN


Children are delighted when the exercise is combined with play.
Organize your training game and watch the children enjoying it!
Movement is LIFE … this is "FIT SMILING KIDS"!
AthensTrainers® organizes educational seminar about "Human Anatomy" for both Fitness & Health Professionals (Personal Trainers, Pilates & Yoga Instructors etc.).
Topics:
Skeletal System:

Basic information about the Skeletal System, All about bones and joints,
Muscular System:

All about Muscle Fibers (types, structure, function), Types of Muscle Contraction, Cardinal Planes & Axes of Movement, Function of Skeletal Muscles.
Become THE personal trainer
Choose any of the following training subjects which interests you based on your own needs in the area of Personal Training Seminars:
Weight training, elastic band training, fitball training, semiball/bosu training, core training, kettlebell training, suspension training, powerbag training, rope training, agility ladder training, medicine ball training, functional training.
Become Certified T-BOW® Trainer.
AthensTrainers® owns the teaching rights of T-BOW® platform in Greece and Cyprus.
T-Bow® is a smart training board that can be used as a step, balance board, Pilates and rehabilitation device with or without the optional T-Bands.
Sandra Bonacina, a physiotherapist from Switzerland is the inventor of the T-BOW®.
Participants feel lighter and move easier in the water. The lack of gravity, the low body temperature, the water resistance that massages the body make aqua training a unique experience. Learn how to organize an aqua training session and it is sure that it will make you love it.