The perfect summer drink is something fruity, fresh and lusciously light. Our delicious pineapple smoothie meets all these requirements and provides all fruit fans with the perfect summer in a glass.
Ingredients:
1/4 pineapple
1/4 mango
100 ml coconut milk (light)
1/4 vanilla pod
1/2 lime
1/2 tbsp desiccated coconut
Optional: 1 handful ice cubes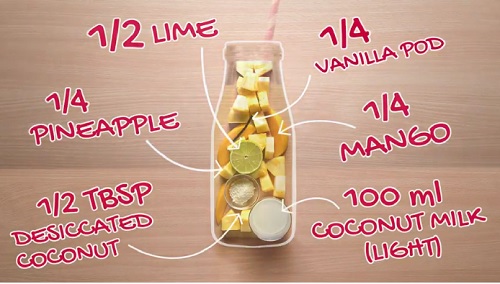 Peel the pineapple and mango and cut both fruits into small cubes. Squeeze the juice of half a lime. Add the pineapple and mango pieces together with the coconut milk, vanilla, lime juice and desiccated coconut to the blender and blend it all together at the highest speed.
Our tip: If you like your smoothies somewhat cooler, add a handful of ice cubes for an additional boost of freshness.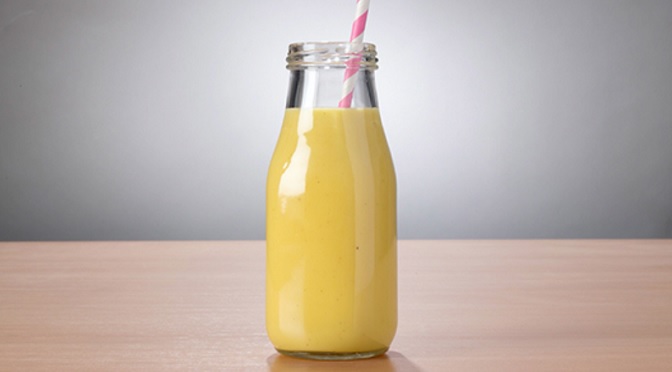 Searced and found Varvara Solomonidou,Wellness Specialist, Personal Trainer, Seminar & Conference Lecturer, Pilates Master Trainer "AthensTrainers® Ultimate Pilates System®", Member of Pilates Method Alliance (PMA), Member of European Lifestyle Medicine Organization (ELMO), DNAFit® Certified Trainer, General Manager & Owner of AthensTrainers®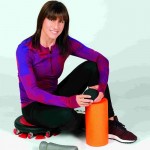 Source: dole