A recipe with a delicious taste and many health benefits. The phytonutrients and antioxidants in apples may help reduce the risk of developing cancer, hypertension, diabetes, and heart disease. Combined with the cinnamon which also has a lot of great health benefits, make this ideal detox water.
Ingredients:
• 1 Apple thinly sliced (cut away the seeds)
• 1 Cinnamon Stick- avoid using powdered cinnamon, it clogs the water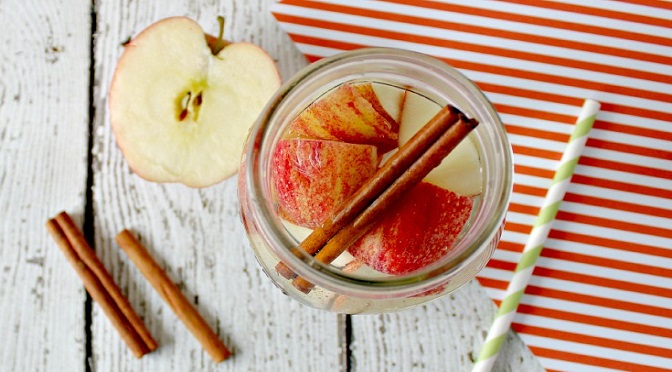 Preparation:
Drop ingredients in the bottom of a pitcher or fruit infuser bottle. Cover with ice about 1/2 way through then fill to top with water. Place in the fridge for 1 hour before serving. You can refill the container 2-3 times before it begins to lose flavor.
Enjoy!!!
Source: www.loseweightbyeating.com