This delicious Blueberry Pie is the perfect winter dessert recipe!!! It's healthy, super easy to make and delivers a mixture of carbohydrates to help fuel you up before training!!!
You will need:
200 gr wholemeal flour, Zea type *
320 to 35 0gr. OAT POWDER with croissant or biscuit flavor by IO.GENIX **
Jelly Blueberries by IO. GENIX… you can use the amount you like
170 gr. acacia honey
12 0gr olive oil
60 gr coconut oil
100 gr almond kernels
2 teaspoons BAKIKING POWDER BIO
1 tablespoon VANILLA EXTRACT
Preheat the oven to 170 degrees.
In  a bowl add the olive oil, the coconut oil, the honey mixed with some warm water, the BAKING POWDER, the VANILLA EXTRACT.  Add slowly the flour and the oat powder. First mix with a fork and then with your hands. At this point the dough should be "crumbly" .
Place a wet baking paper on a medium tart in order to be shaped. Then spread the dough with your fingers, pressing it on the paper, on the base and all around. Then spread the almond kernels first and then the JELLY BLUEBERRIES jam. Add the rest of the dough  on the top and your dessert is ready for baking !!!
You will need 45΄-50΄. When it is ready, a delicious smell will  float through your home… mmmmmm…. Remove from oven and allow to cool !!!!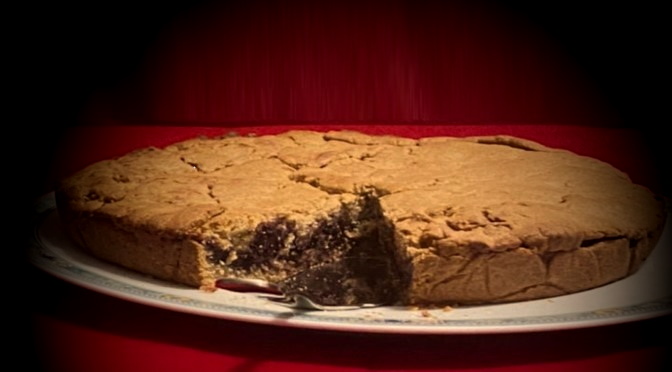 Such a magical taste!!!
* I use the Antonopoulos Farm brand, which I buy from organic stores
** You will find it at Vassilis Pallis shop  in Nikaia
Varvara Solomonidou,Wellness Specialist, Personal Trainer, Seminar & Conference Lecturer, Pilates Master Trainer "AthensTrainers® Ultimate Pilates System®", Member of Pilates Method Alliance (PMA),  Member of European Lifestyle Medicine Organization (ELMO), DNAFit®  Certified Trainer, General Manager & Owner of AthensTrainers®