The pair of Copper Skin:Z Calfs of Trion:Z is a technically woven fabric which becomes one with the body and matches and mirrors the body's natural range of movement with its 4 dimension elasticity, thus supporting better the muscles and joints.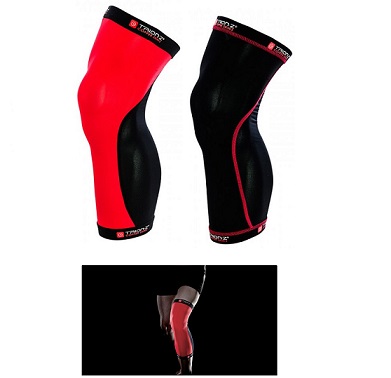 Copper Skin:Z Calfs of Trion:Z have a unique fabric of high quality copper fibers in the fabric, which help to enhance antibacterial properties, they are extremely absorbent, with body moisturizing properties for optimal comfort.
They have excellent compression and greatly reduce muscle fatigue brought on by muscle vibration, they are anatomically designed and made of special extra light copper-nylon fibers, giving a feeling of having second skin all day long.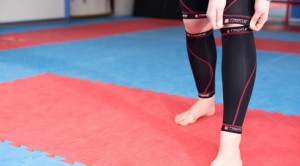 Features:
-Optimum Compression.
-A product that can be worn all day long – Ideal for air travel.
-Exceptional Elasticity.
-A gentle design that matches your body movements.
-Absorbent and Quick-Drying.
-Antibacterial.
NOTE: Size is measured around the calf/leg
You can get more information at: www.trionzellas.gr
Searched and found for you:
Varvara Solomonidou,Wellness Specialist, Personal Trainer, Seminar & Conference Lecturer, Pilates Master Trainer "AthensTrainers® Ultimate Pilates System®", General Manager & Owner of AthensTrainers®