Use diluted Grapefruit seed extract to gargle or consume a few drops in water or juice.
Also use as a mouthwash, facial and nail cleanser, skin rinse and household cleanser. Ideal for travelling. Not for citrus allergy sufferers. Never use undiluted. See  information below:
All-time best seller
Grapefruit seed extract is a natural cleanser wherever there is a need
Ideal for internal or external use, especially as a mouthwash, or on the face and nails and as a household cleanser
Perfect digestive support especially whilst travelling
Available in liquid or tablet form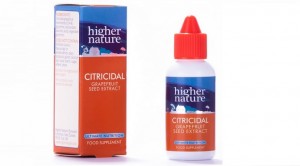 Click HERE for further information.