Unique formulation of melatonin, which contributes to the reduction of time taken to fall asleep, along with valerian. Additionally, it contributes to the alleviation of subjective feelings of jet lag. Ideal in cases of disturbed sleep, sleeping difficulty due to age, working alternating shifts, jet lag.
Melatonin is produced in the human body by the pineal gland during the night and helps regulate the sleep and wake cycle. Valerian is a traditional plant widely used to relieve stress and sleep disturbances.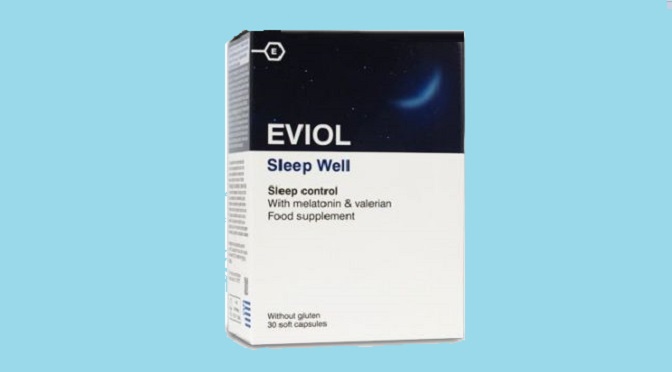 Use: Adults over 18 years of age: 1 capsule a day after an evening meal before bedtime.
30 soft capsules
More info: www.eviol.gr
Found: Varvara Solomonidou,Wellness Specialist, Personal Trainer, Seminar & Conference Lecturer, Pilates Master Trainer "AthensTrainers® Ultimate Pilates System®", Member of European Lifestyle Medicine Organization (ELMO), DNAFit®  Certified Trainer, General Manager & Owner of AthensTrainers®