Summer time is ice cream time! You don't even need an ice cream maker – you can conjure up a delicious ice lolly with some fruit, juice and ice lolly moulds. The perfect refreshment for hot days! The summer tastes even better with our fruit sorbet on a stick. And the best thing is: both the preparation and the eating are great fun for young and old.
To make our favourite summer treat, you will need:
    1 small bowl of grapes
    1 slice of pineapple
    3 oranges
    3 strawberries
    1 kiwi
    Ice lolly moulds for the fruit sorbet on the stick
Here's what to do:
Chop up the fruit into small pieces.
Halve the oranges and squeeze them.
Place the fruit in the moulds and add the orange juice.
Insert the ice lolly sticks into the moulds.
Place the moulds in the freezer for several hours.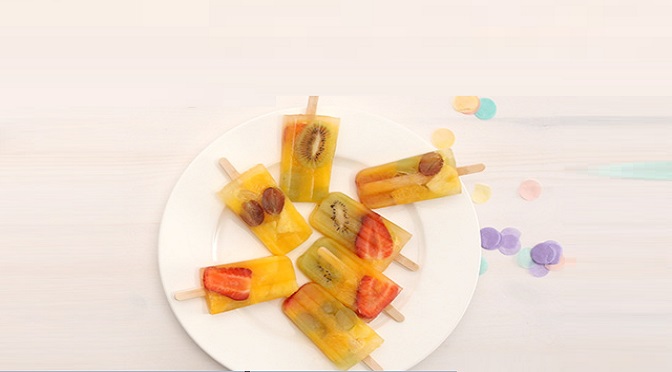 Our tip: Shortly before serving, immerse the moulds briefly in hot water, this makes it easier to loosen the fruit sorbet on the stick from the mould.
You can also fill the ice lolly moulds with raspberries, blueberries or your other favourite fruits – create your own sorbet on a stick that is completely to your taste.
Searced and found Varvara Solomonidou,Wellness Specialist, Personal Trainer, Seminar & Conference Lecturer, Pilates Master Trainer "AthensTrainers® Ultimate Pilates System®", Member of Pilates Method Alliance (PMA),  Member of European Lifestyle Medicine Organization (ELMO), DNAFit®  Certified Trainer, General Manager & Owner of AthensTrainers®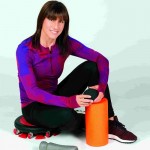 Source: dole