The JAXJOX KettlebellConnect® 2.0 is a six-in-one digital adjustable kettlebell ranging from 5.5-19 kg.
The new 2.0 version is armed with real-time performance tracking and reporting. Sync it to the JAXJOX App and join a live or on-demand workout.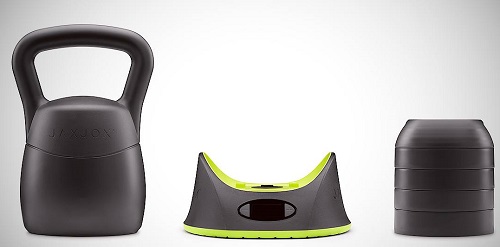 The KettlebellConnect's unique bullet stacking system features a rotating weight-selection core, allowing you to quickly adjust the weight from 5.5-19kg in mere seconds. Change the weight in 3kg increments. Weight variations: 5.5kg, 8.5kg, 11kg,
13.5kg, 16.5kg, 19kg. It's almost like magic.
Personalization for peak performance
JAXJOX uses a proprietary machine-learning algorithm to calculate your FitnessIQ score. The JAXJOX FitnessIQ keeps you informed on your overall progress. JAXJOX® uses peak and average power, heart rate, workout consistency, steps, body weight, and your chosen fitness level in the calculation. Watch your score improve over time. Share it with your friends.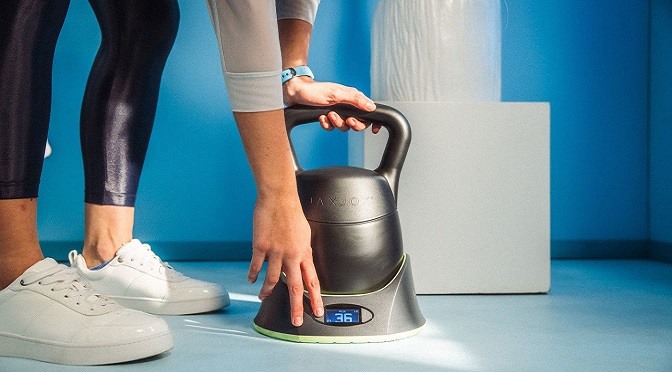 The KettlebellConnect is equipped with six-axis motion sensors to detect and track your every movement with pinpoint accuracy, down to every rep, weight, and set. Real-time metrics include – reps, sets, weight, power, avg volume, and time.
Click HERE for further information.