Are you ready for the second part of "Green Training"?
Let's go to the nearest park, your "personal gym"…
Do not forget your backpack, a towel, an elastic band…and your "best mood"!!!!
Chest and Back Exercises
Follow a circuit program :
Push ups on the back of the bench 12 reps
Climber running  12 reps and
Combination of wide & close grip row, adjusting the elastic band to a fixed point 12 reps
Repeat the cycle once or twice.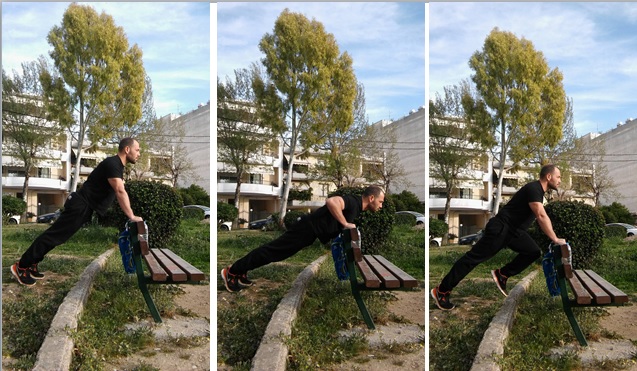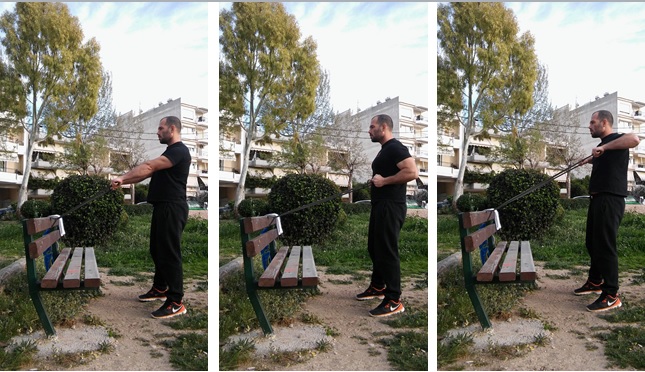 Lie down on the bench and follow a circuit program for the abs too, 12 reps each exercise:
Sit ups/crunches
Obliques/Cross crunches
Leg raises
Plank for 30"
Opposite arm leg (table position)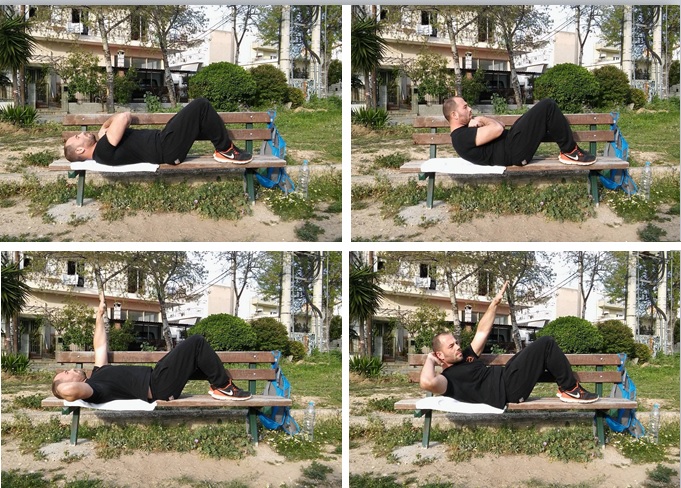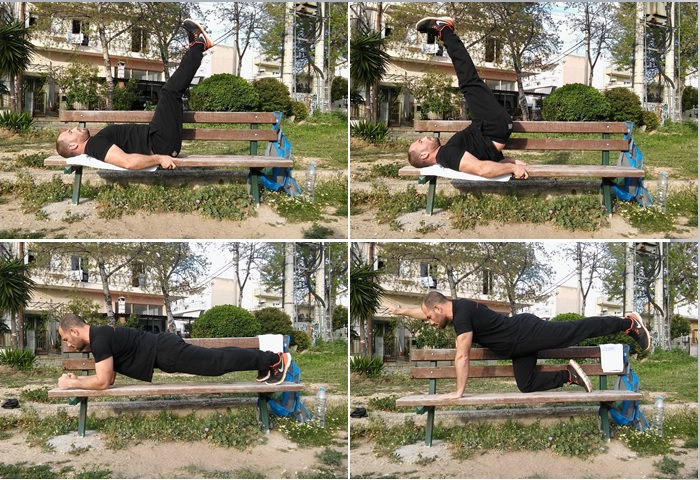 …training to be continued…
Grogoris Dogas, Prsonal Trainer, Seminar lecturer, AthensTrainers® Associate