A group of young Italian Friends imagined the pleasure and the benefit of walking barefoot with the protection of a flexible sole.

From inception to production, support came in from all over the world.
Soft and highly resilient
Heat resistant, waterproof
Non-slip
Eco-friendly
Protective
Comfortable
Easy to clean and store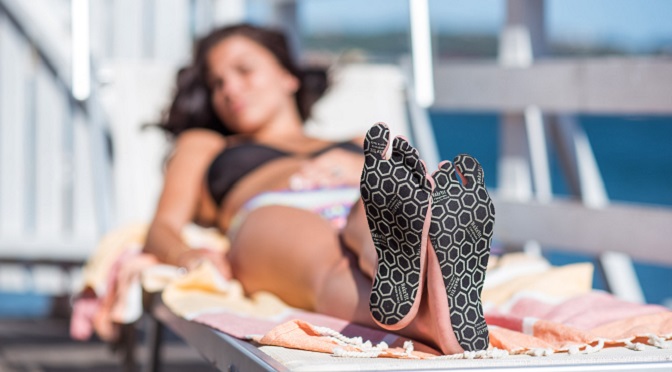 Nakefit will come in black, pink, and light blue colour variants, so they won't spoil the buzz of your beach outfit either.
Source: nakefit.com