Adhesive tape material in high-stretch, breathable skin-friendly material according to the movement of using the body fits and less stress on the skin, not easy to fall off while using.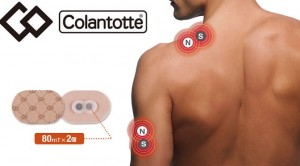 Improves tissue circulation and promotes relaxation of the muscle relaxants and recovery.
The magnets are covered with special silicon to prevent the direct contact of the magnets with the skin.
Ferrite permanent magnet 80 mT (800 G) two N poles S pole alternating sequences.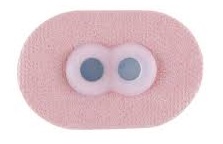 Authentic  Colantotte product.
Varvara Solomonidou,Wellness Specialist, Personal Trainer, Seminar & Conference Lecturer, Pilates Master Trainer "AthensTrainers® Ultimate Pilates System®", Member of European Lifestyle Medicine Organization (ELMO), DNAFit®  Certified Trainer, General Manager & Owner of AthensTrainers®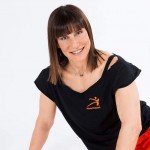 www.trionzellas.gr