Pilates exercises can be combined with play and fun in order to be suitable for children!
Children study many hours, grow abruptly and adopt a scooped posture which creates many problems on their spine!!! The Pilates exercise system can be part of their routine physical education program in the form of a game so as not to be considered a burden but a fun activity.
The AthensTrainers® Ultimate Pilates System®  team has created a pilates pair program based on mimetism, good sportsmanship and competition!!!
The exercise program includes 45 pair exercises accompanied by a description of story / motion simulation, so that children already have an image in their minds. Children are in pairs, in different positions, sides and levels. They move in opposite or same direction as a mirror.
Training material:
The student receives a folder with informative material, pen, block and  manuals with photos.
Certification
Atthe same day you will receive the Certificate of Attendance.
Instructor
Grigoris Dogas
Date
11/7/20
Hours
10:00 -13:00
Location
Iera Odos 307, Aigaleo (close to Metro station)
This seminar is designed for both Fitness & Health Professionals (Personal Trainers, Certified TEFAA Teachers, Pilates & Yoga Instructors, Physiotherapists etc).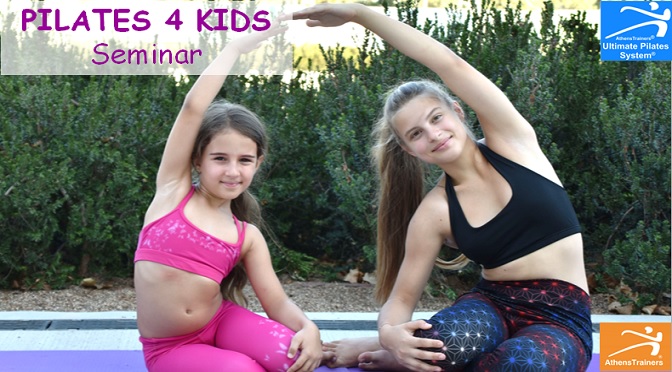 Information & Registration: 6950614115/info@athenstrainers.gr