Exercise of the week!Starting position
Standing position, feet hip width apart holding ball directly in front of your chest.
Execution
Inhale and and take a large step back and then lower your body until both legs are bent, twisting your torso to the front leg. Exhale and return to starting position.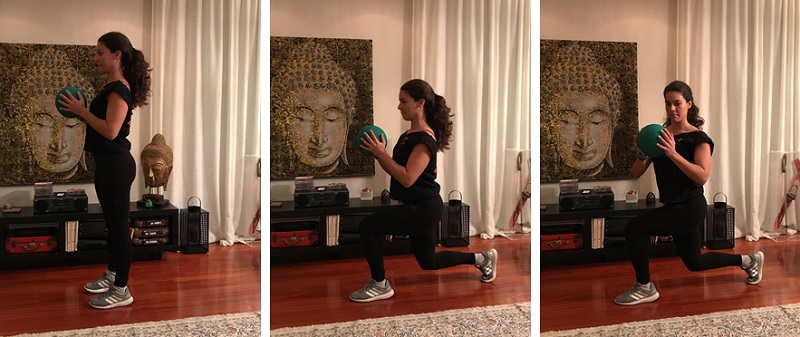 Cues
Keep your core straight during the exercise
Your knee shouldn't exceed your toes
Rotate only your core (the thoracic spine) followed by arms and head
During rotation your abdomen is like a squeezed wet towel
Your front heel is "planted" in the floor
Perform 3 set x 12 reps for each leg
This is a compound exercise that engages various muscles such as  gluteus, quadriceps, abdomen and muscles of the shoulders.
Sofia Papageorga, Yoga &  Pilates Instructor, Personal Trainer, AthensTrainers® Associate