Rice pudding is a wonderful dessert that contains high quality proteins, calcium and valuable micronutrients.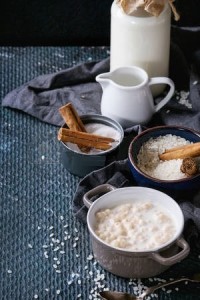 Ingredients:
    80 gr. Lais rice (Carolina)
    250 ml water
    ¼ teaspoon salt
    900 ml fresh milk
    60 ml rose water
    2 tablespoons corn flour
    1 dose of vanilla
    100 gr. sugar
Preparation: Boil the rice with water and salt over medium heat until absorbs all the water. Dissolve the corn flour and the dose of vanilla in a cup of cold milk. Add the remaining milk, the sugar and mix well. Pour this mixture into the pot with rice. Mix well and cook it on low heat for 20 minutes. Then add the mixture with the corn flour in the pan, stir well and boil the pudding for 5-6 minutes in order to become thick and creamy.
A few minutes before the end of cooking, add the rose water, stir and remove from heat.Put it into individual bowls or glasses and leave it to cool. Once cooled completely, cover the rice pudding with food film and refrigerate.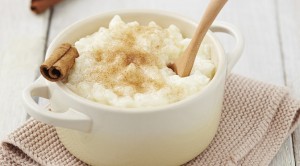 Searched and found Varvara Solomonidou,Wellness Specialist, Personal Trainer, Seminar & Conference Lecturer, Pilates Master Trainer "AthensTrainers® Ultimate Pilates System®", Member of European Lifestyle Medicine Organization (ELMO), DNAFit® Certified Trainer, General Manager & Owner of AthensTrainers®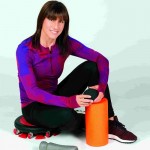 Source www.agrino.com