Wonderfully thick and tasty, this healthy smoothie recipe easily substitutes for milkshakes and ice cream.
1 cup frozen berries, such as blueberries, raspberries, or strawberries
½ cup low-fat yogurt (any flavor)
½ cup orange juice or other juice
Place the berries, yogurt, and orange juice in a blender and pulse for 30 seconds. Blend for 30 seconds, or until smooth.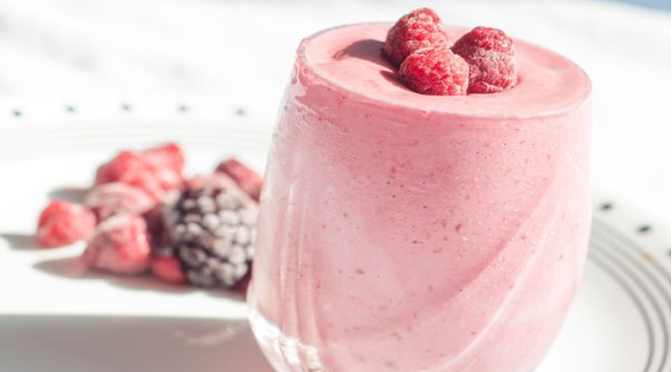 Source: prevention.com