Effective, ecological, caring, and sensible..These products are gentle to nature and water, are skin-friendly and can be used sparingly. Discover the variety of the Sonett products which are very effective, yet gentle and of outstanding quality.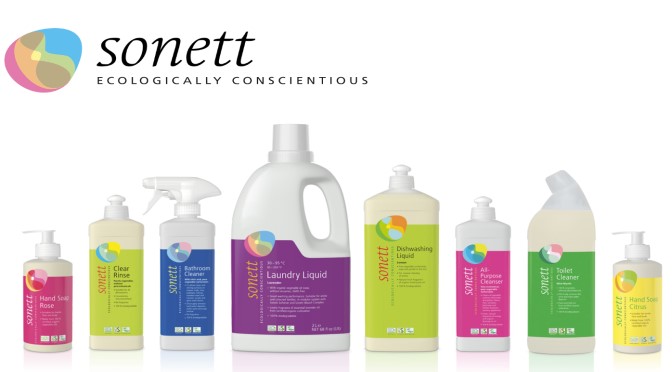 Sonett offers a variety of laundry detergents for the gentle washing of all textiles made from cotton, linen, hemp, fabric blends, as well as those for delicate fabrics of wool and silk.
The Sonett dishwashing detergents are gentle to your skin, economical in their use and very effective.
You will find a vast range of highly efficient cleaning agents which are gentle to your skin and aromatic. They will make your surroundings look all clean and bright again, and they are completely biodegradable.
Sonett's wonderfully fruity-sweet smelling Foam Soap Calendula for Children even makes children enjoy washing their hands.
Get to know the first organic soap bubbles: It is here that soap is at its most attractive!
Click HERE for further information.