AthensTrainers®  & Organization Earth celebrated Mother's and Family's Day on May 14th at the "Center of the Earth".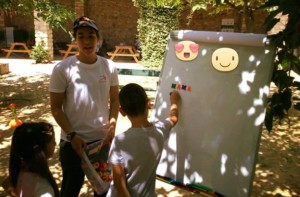 Families enjoyed taking part in Fit Smiling Kids program!!! We all together gathered flowers for our mother, went across the tunnel to find clues for the hidden word, discovered the scent of the flowers, painted, made presents and danced. Holding hands like a family, we made a strong chain that nothing could broke it.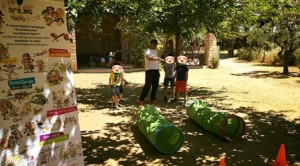 Finally, we shared our cooking talent at the "Collective Cooking" and had a wonderful tour around the vineyard and the vinery of "Center of the Earth".