If you are a yoga fun, "Tree Pose"  is an ideal exercise for you. Bend the outer knee and perform outward rotation with the outer hand.
Bring your hand to starting position while bending and rotating the inner arm. 12-15 reps on each side.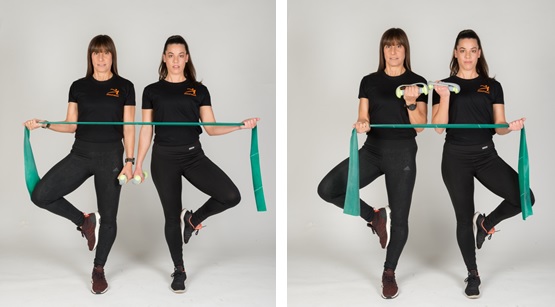 Tip: concentrate on a specific spot to keep your balance and coordinate with your partner to rotate at the same time.
It's not as easy as it seems.
To be continued….
Varvara Solomonidou,Wellness Specialist, Personal Trainer, Seminar & Conference Lecturer, Pilates Master Trainer "AthensTrainers® Ultimate Pilates System®", Member of Pilates Method Alliance (PMA), Member of European Lifestyle Medicine Organization (ELMO), DNAFit® Certified Trainer, General Manager & Owner of AthensTrainers®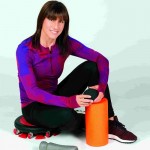 Sofia Papageorga, Yoga & Pilates Instructor, Personal Trainer, AthensTrainers® Associate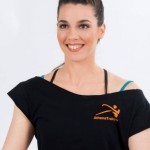 Photos by Eleanna Kourkoulopoulou
BODY MAGAZINE May 2018