Portable UV Light Cell Phone Sterilizer Disinfection Box.
Destroys up to 99.9% of germs/viruses that live on a surface, making it easier than ever to keep your phone and other small personal items disinfected.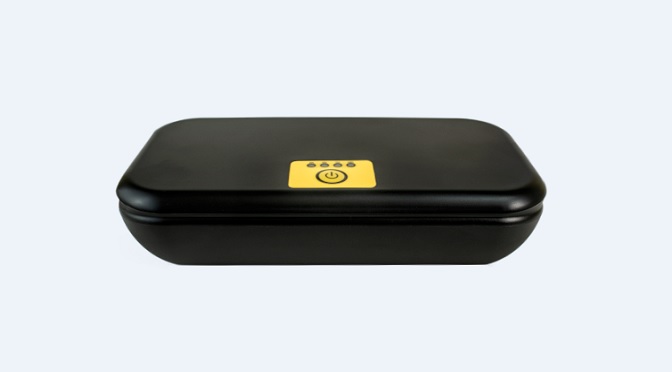 Big capacity, suitable for mobile phone up to 6.5", also work to keys, credit cards, headphones, pad, watches, underwear, socks and jewelry,etc.
Just place your item  into the sterilizer box, press the button,  and wait for 5 minutes!
Source: uvcleaner.gr