Wearables are smart electronic devices  that can be incorporated into clothing or worn on the body as implants or accessories.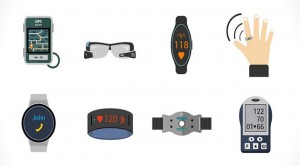 Wearable technology includes activity trackers, smart watches, heart rate monitors, GPS tracking devices, and smart eye glasses (designed to show maps and track activity) that were introduced only a few years ago. Examples include fitness and activity trackers like those from Misfit, Apple iWatch, Garmin, EFOSMH, Pebble Time, Juboury, Samsung, Basis, Jawbone, and Fitbit. Trending in this part of the industry today now includes smart glasses, with a predicted $1.5 billion in sales (http://www.juniperresearch.com/home) to smart fabrics and interactive textiles.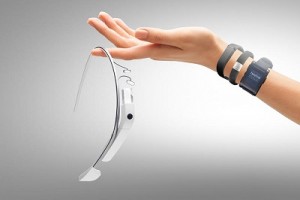 It is unpredictable how wearable technology will advance over the next decade.
Found: Varvara Solomonidou,Wellness Specialist, Personal Trainer, Seminar & Conference Lecturer, Pilates Master Trainer "AthensTrainers® Ultimate Pilates System®", Member of Pilates Method Alliance (PMA),  Member of European Lifestyle Medicine Organization (ELMO), DNAFit®  Certified Trainer, General Manager & Owner of AthensTrainers®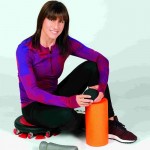 Source: journals.lww.com