Decoration is the A to Z  in a space, especially when this space is our home. We refer to women because  woman is generally famous for her delicate taste and finesse … not that there are no men who really have a great finesse in their house, but  compared to women their percentage is low.  So this is why the decor is a female affair …the fact is that she cares for the house and she knows its needs.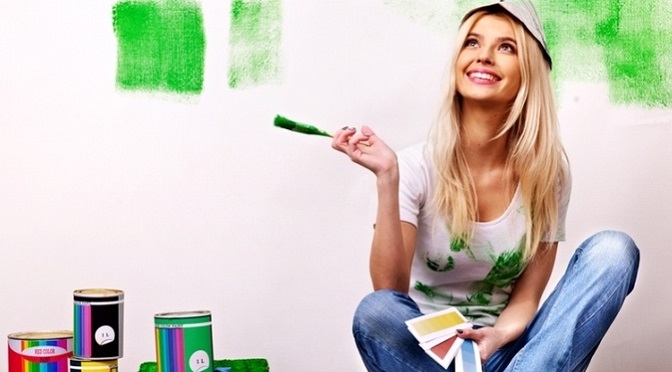 Have we ever wondered what we feel every time we come back home after a long day at work? What does relax ? What's our friends' or acquaintances'  opinion when they visit us?
We would say that our space is the mirror of our soul and character….
the emotions we can not say but we can express them through it! Each of us is a different one and we do not all have the same character.
Astrologists  agree to this and advise us what suits us according to our Zodiac … do you agree?
And let's start with our female Aries … you are stubborn, independent, lively and impulsive women!!! So certainly your home is somehow like you… it is bright… very bright … Bright and different colors on the walls and your furniture … there is no reason of course for a symmetry and a harmony referring to the position of the paintings … a purple red  wall and two large discarded pillows and here it is… your living room is ready…the red color is your beloved one, but the fuchsia, the bright saffron and the rust colors are obviously your favorites ones too. Glass, metals, and everything that is shiny, leather, stone, fireplace and floors which are cleaned easily, are in your preferences!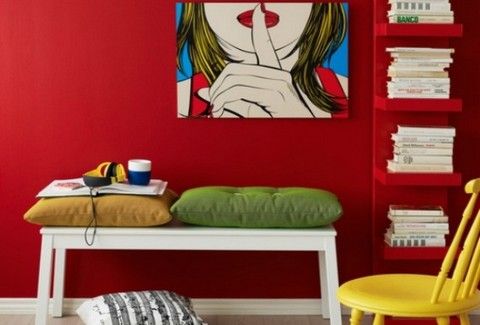 The kitchen and the bathroom certainly are frugal and austere ….you do not like to be squeezed…
Yes, play with these colors because that's the way you make your mood and you feel the dominant yourself  at home. Make bold combinations and contrasts because you are strong and vibrant women. Choose a bright saffron color from the palette of colors, giving an air of freedom and comfort in the space of your living room. But the bright orange color will suit you perfectly…as a glove!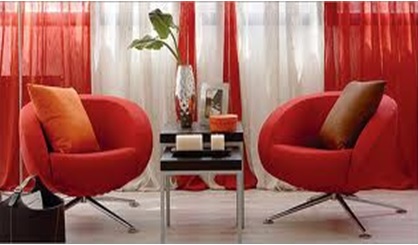 Dare a strong "contrast" between a red sofa in the living room and a bright yellow wall. Place ornaments with strange designs, made by the most original materials. Be sure that you will amaze all…the table in the dining room could be made of wood and metal materials as the chairs too. .. Everything is in its place in your house and you are certainly fans of minimal trend! Your friends will definitely feel a beautiful and a lively mood!!!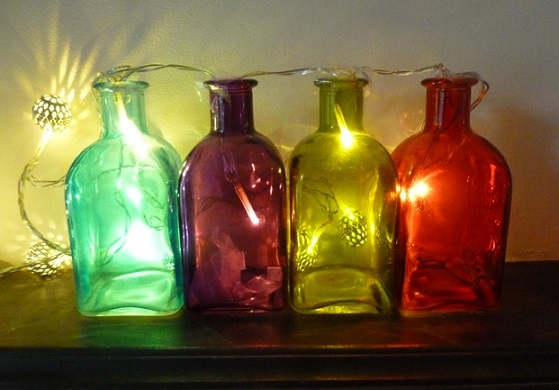 But you have the same mood in the bedroom too…. colors of fire! But here we suggest you to have a measure … try a soft rosy color on the walls … metal bed … and forget for a little the posters and the paintings at asymmetrical positions. Prefer the palette of soft colors … if you cannot live without a red color, then you may have a few touches of a red quilt, or red linen, or even a floor lamp with a red hat!!!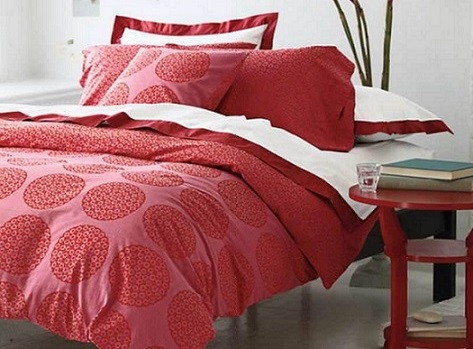 The bedroom is a place for relaxation and rest … do not forget this… the sleep and the relaxation are important for your health and your beauty. !!!
In the next episode, female Taurus is coming…. STAY TUNED!!!
Article by Kyriaki Solomonidou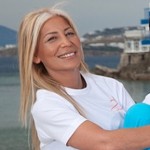 Sources :  www.astrology.gr   www.stardeco.gr  www.zodia.gr