This almond flour cake is so light and fluffy, you won't believe it is low carb!
Also known as a flourless almond cake, it's made with just 4 ingredients!
You will need:
1  1/2 cups almond flour
4 large eggs separated
1/2 cup granulated sweetener of your choice like erythritol
1 tablespoon lemon zest
1/4 cup sliced almonds optional
1/4 cup sugar free powdered sugar optional
Instructions
Preheat the oven to 180C. Grease a 9-inch cake pan and set aside.
In a large mixing bowl, combine your almond flour, egg yolks, sweetener, and lemon zest, and mix well. In a separate bowl, beat together your egg whites until stiff peaks form.
Fold through your egg whites until combined. Transfer the cake mixture into the greased cake pan and top with sliced almonds.
Bake the cake for 30 minutes, or until tender on top. Remove the cake from the oven and let cool for 15 minutes, before carefully invert onto a plate and sprinkling with powdered sugar.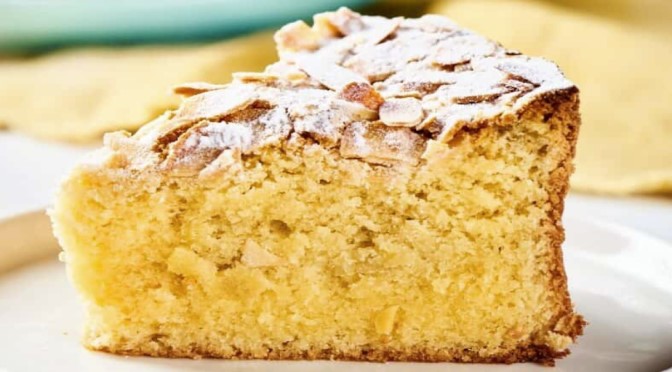 Enjoy!!!
Source thebigmansworld.com