The fitness workout that helps you make every minute count…
Not everyone in the market for a great fitness app wants to count calories or get coached through a quick workout. Some are just looking for a little music to motivate them.
Me??? I was surfing in the internet trying find a free app for fitness …for busy people !!!
And I found out "the workout that helps you make every minute count"!
One of the most popular  app  is The Johnson & Johnson Official 7 Minute Workout.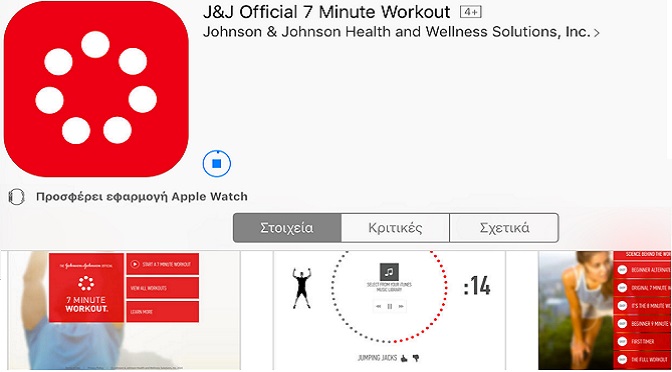 It helps anyone get some amount of exercise in a very short amount of time. Unlike other seven-minute workout apps, The Johnson & Johnson app adjusts its level of difficulty based on your current fitness level. It combines high-intensity aerobic and resistance training using only body weight and limited rest, and is scientifically proven to provide better results than traditional programs in much less time. It includes more than 30 minutes of high-quality video featuring Jordan, and a dynamic and easy-to-use interface that allows users to switch between a video view, a timer view, and a view to control music from their device's music library. A feature called Smart Workout gauges the user's initial fitness level, provides a varied workout program, and recommends intensity increases.
The 7 Minute Workout App was designed based on research published by Jordan and Brett Klika in the May/June 2013 edition of the American College of Sports Medicine Health & Fitness Journal.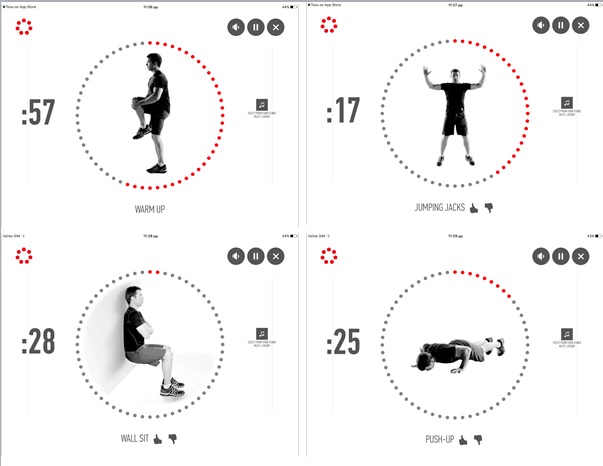 "The Official 7 Minute Workout App provides a simple and accessible exercise solution for almost anyone, anytime, anywhere," said Jordan "Variety is the spice of life. When we devised this app, I wanted it to be a solution – for when you don't have access to a gym – as well as a converter for those who want an entryway to exercise with a progression path. I have many fitness goals, but a very important one is to motivate as many people as I can to come along on the 7-Minute Workout journey".
Key Features:
72 exercises and 22 workouts you can customize to create over 1,000 variations – from easy to hard
Smart Workout feature gauges your fitness and motivation level and creates a variety of workouts specifically for you
Listen to and control music during your workout from your device
Learn the exercises with 72 high-definition video tutorials
Personalized motivational content, workout reminders, and achievement notifications to help you stay on track
Share your workouts via Facebook and Twitter
View current exercise, time remaining and next exercise
Increase or decrease workout intensity at any time from your Apple Watch
Workouts are tracked and can be integrated with your iPhone Health App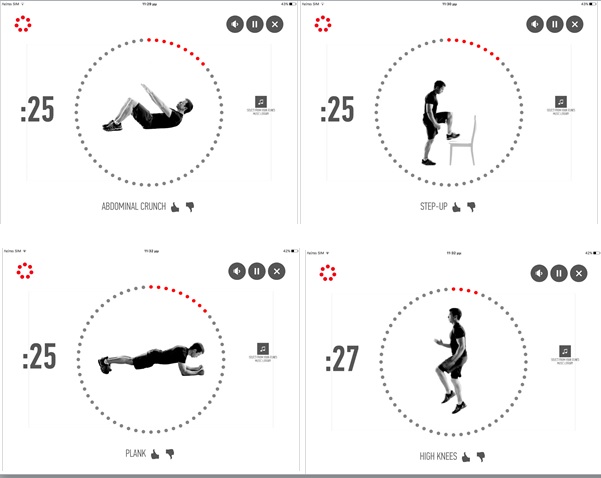 It's time to work out!!!!!
Varvara Solomonidou,Wellness Specialist, Personal Trainer, Seminar & Conference Lecturer, Pilates Master Trainer "AthensTrainers® Ultimate Pilates System®", General Manager & Owner of AthensTrainers®