A costumized yoga calendar  is the best gift  for you or your friends and a good way to motivate them to start Yoga!
Search for sites that create photobooks and calendars. Choose the one that expresses you the most. Then you will need a minimal space at your home to acheive a zen feeling. Choose an outfit in earthy tones, a mat and use your boyfriend as a "photographer".
12 poses for the 12 months of the year.
Konstantina chose the poses and Fotis, her husband, became her personal photographer.
FEBRUARY
EKA PADA ADHO MUKHA SVANASANA/  ONE LEGGED DOWNDOG POSE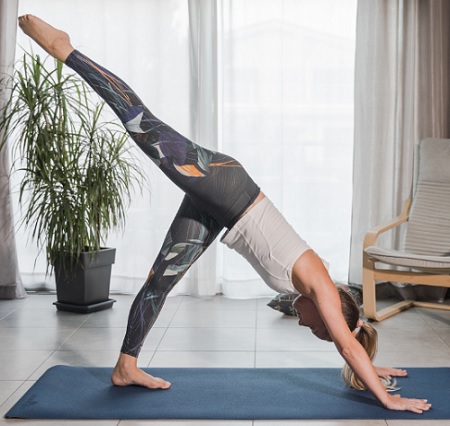 This pose reduces stress and develops confidence.
CUES
– Lift your leg as much as you can
– Pelvis square
– Extend your arms
– Rest your weight to both hands
Varvara Solomonidou,Wellness Specialist, Personal Trainer, Seminar & Conference Lecturer, Pilates Master Trainer "AthensTrainers® Ultimate Pilates System®", Member of Pilates Method Alliance (PMA),  Member of European Lifestyle Medicine Organization (ELMO), DNAFit®  Certified Trainer, General Manager & Owner of AthensTrainers®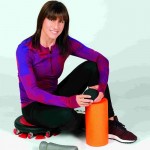 PHOTOS: FOTIS FOTOPOULOS
MODEL: KONSTANTINA BAKARA, YOGA INSTRUCTOR, ATHENSTRAINERS® ASSOCIATE
SOURCE: BODY MAGAZINE, ISSUE 55