A costumized yoga calendar  is the best gift  for you or your friends and a good way to motivate them to start Yoga!
Search for sites that create photobooks and calendars. Choose the one that expresses you the most. Then you will need a minimal space at your home to acheive a zen feeling. Choose an outfit in earthy tones, a mat and use your boyfriend as a "photographer".
12 poses for the 12 months of the year.
Konstantina chose the poses and Fotis, her husband, became her personal photographer.
NOVEMBER
VASISTHASANA / ONE LEGGED SIDE PLANK POSE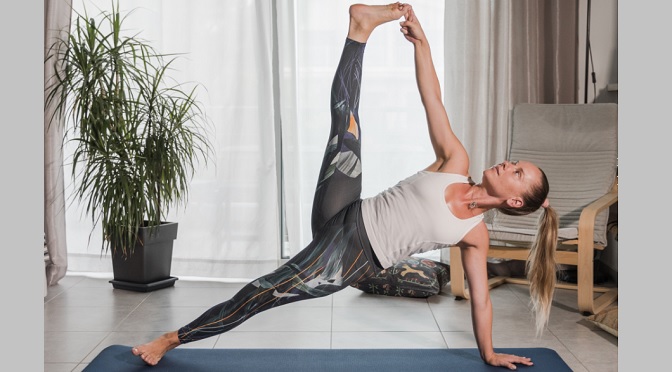 This pose strengthens your core and shoulders and improves your balance.
Tips:
lift in your chest
keep your gaze high
front hand fingers spread and pointed towards front of mat
grab top big toe with top hand and raise the roof
Varvara Solomonidou,Wellness Specialist, Personal Trainer, Seminar & Conference Lecturer, Pilates Master Trainer "AthensTrainers® Ultimate Pilates System®", Member of Pilates Method Alliance (PMA),  Member of European Lifestyle Medicine Organization (ELMO), DNAFit®  Certified Trainer, General Manager & Owner of AthensTrainers®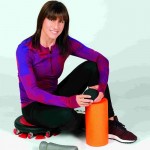 PHOTOS: FOTIS FOTOPOULOS
MODEL: KONSTANTINA BAKARA, YOGA INSTRUCTOR, ATHENSTRAINERS® ASSOCIATE
SOURCE: BODY MAGAZINE, ISSUE 55