I always had problems to find the style of sitting that suited me in meditation.
There are 6 traditional styles of sitting while meditating:
Full Lotus
Half Lotus
Burmese
Sitting in a  Chair without using the back support
Kneeling on a cushion on its side
Kneeling on a Stool.
Important elements in meditation:
-stability
-stillness
-elongation
-centered balance
-symmetry
-alignment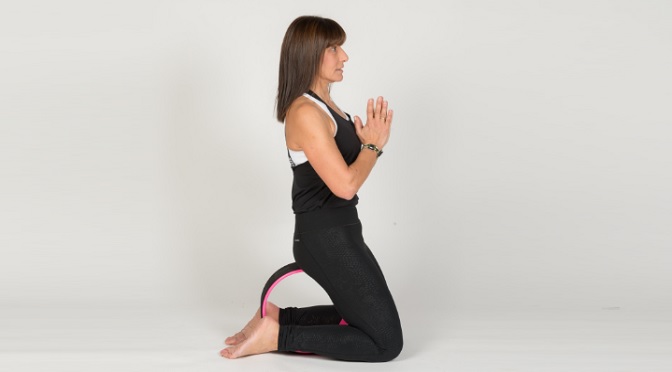 Using the Yoga Wheel as you see in the photo, I feel relaxed and  tension free.  My back is not stressed anymore and my legs are relieved from the pain at hip joint caused by my tight hip flexors.
Where can you find a Yoga Wheel?
Contact LIFE TECHNOLOGIES  (www.lifet.gr)
Varvara Solomonidou,Wellness Specialist, Personal Trainer, Seminar & Conference Lecturer, Pilates Master Trainer "AthensTrainers® Ultimate Pilates System®", Member of Pilates Method Alliance (PMA),  Member of European Lifestyle Medicine Organization (ELMO), DNAFit®  Certified Trainer, General Manager & Owner of AthensTrainers®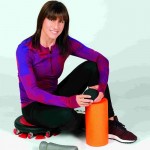 Photos by Eleanna Kourkoulopoulou for the BODY MAGAZINE