Pilates would certainly have included it in his programs. 'Pezzi Ball' was developed in Switzerland and named  by Italian Aquilino Cosani. It was then used in treatment programs for newborns and infants by Mary Quinton, a British physiotherapist working in Switzerland. Later, Dr. Susanne Klein-Vogelbach, the director at the Physical Therapy School in Basel, Switzerland, integrated the use of ball which at the 80s began to be used in America.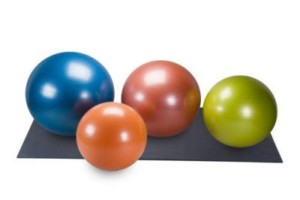 By the end of the decade "Pezzi Ball" was used not only in physiotherapy but also in the strengthening of the center /core.
Nowadays it is important equipment in Fitness and Wellness. It increases abdominal and dorsal strength, balance, body alignment and flexibility. At the same time performing various exercises you can engage muscles that you can not easily isolate.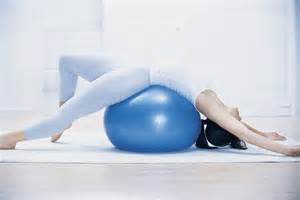 Some of its names are: balance ball, fitball, large ball birth ball, body ball, ball, fitness ball, gym ball, gymnastic ball, physio ball, Pezzi ball, stability ball, Swedish ball, therapy ball, yoga ball and…Pilates ball.
Varvara Solomonidou,Wellness Specialist, Personal Trainer, Seminar & Conference Lecturer, Pilates Master Trainer "AthensTrainers® Ultimate Pilates System®", General Manager & Owner of AthensTrainers®